Documents may be faxed to 276-739-2594.
Documents can also be submitted via Web Case by following the steps below:
Step 1. Access and sign into your Self Help Portal at mysupport.vhcc.edu
Step 2. Once you've signed in, click "Create Case" on the top right.
Step 3. You will then see the pop-up window below: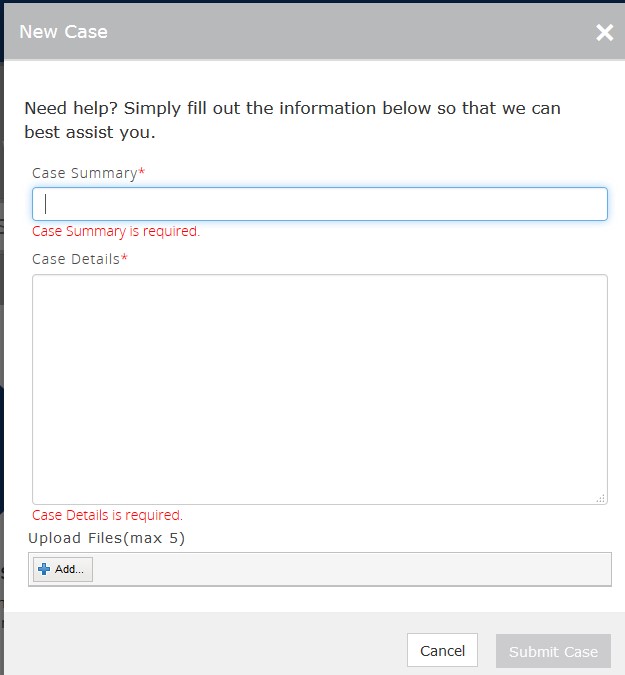 Step 4. Add necessary documents (Maximum of 5 per ticket) and submit for processing.